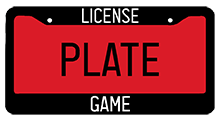 0EXAUST License Plate
The 0EXAUST custom or vanity license plate could mean:
NO EXHAUST
TRIVIA:
The first computer, the ENIAC, was created at the University of Pennsylvania by John W. Mauchly and J. Presper Eckert.
5,665,270 total license plates generated since 2/22/23.
We at License Plate Game DO NOT condone drunk, impaired, or distracted driving. Please don't use your phone while driving.
License Plate Game © 2023
Contact us at: [email protected]
Please check out our other websites:
Magen Emberton Photography - Woodturning by M.E. - MagenEmberton.com